I am very excited to present you with this month's interview-- the multi-talented Sil from the etsy shop
Love-N-Lavish
. Her jewelry is beautiful, and the attention to detail is amazing- trust me, you will want to keep up with her shop!
Q: Your work is gorgeous-- how did you get started making jewelry?
A: A few things influenced me to start my own jewelry business. A few years back I came upon a shop in my neighborhood which sold gemstones and charms. My mom and I went in to have a look around and both of us left with lots of beads. She had been taught how to make some simple earrings and bracelet, and so she taught me what she knew, and I taught myself anything else. I had been looking for a creative outlet, and making jewelry has been perfect for that. I had also found Etsy a year prior and once I had made a few items I started photographing them and listing them on Etsy.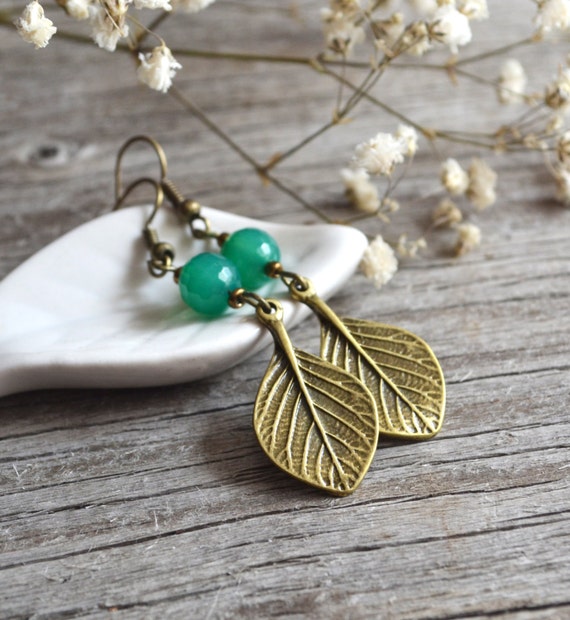 Q: The photographs you take for your shop are so well done-- do you have props etc that you use or are your picture "sets" influenced by the piece you are photographing?
A: I have a handful of items I like to use for my photography, but for me the most important thing is to keep it clean and simple as possible. I do like to use organic items from nature to keep with the theme of my shop, as well as giving my photographs interest. Photographs are all that my buyers have to go by, so I take a lot of photographs and pick the top photos for my shop. I have also learned that if something isn't selling, just retake the photos and sometimes that helps sell the necklace or bracelet that wasn't selling.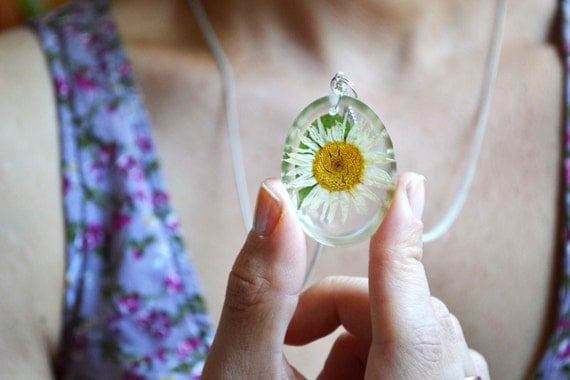 Q: I think it is amazing that you are mostly self taught-- did you do any research or was it mostly trial and error?
A: My learning has been a mixture of both trial and error as well as finding some resources online. If I have an idea I am not sure about, I then make something for myself first and see how it works, and if I like how it looks, then I make one for my shop.
Q: What inspires your pieces?
A: I love nature and all of the natural textures, patterns and colors found in something like a leaf or a piece of bark. I am also drawn to natural gemstones because of their beautiful colors, unique shapes, and interesting markings. In the past year I have added a lot more raw gemstones and crystals because of this. I also love seeing the beauty in nature, which is why I also have a pressed flower jewelry collection in both my shops. It can be really fun to go out for a walk and come back with flowers and leaves to press and make jewelry with.
Q: Do you feel it is a personal aesthetic, or are you influenced by changing designs and trends?
A: I think that everyone is effected by trends in someway, it's hard to avoid it. But, as long as the items I make are my own original ideas then it doesn't matter. Customers will request certain things or they will purchase a certain item often and this can influence me to make more items similar to the popular one in my shop. For me that is okay, because everything I make is still along the lines of my original vision for my shop.
Q: What is your design process? Do you work at it every day or is it when the inspiration strikes?
A: I don't follow a schedule. Even if I made one up, I doubt I would even follow it. It's more in my nature to go with how I am feeling, so if I feel it's time to make 10 new necklaces and I have the material and ideas, then I will dedicate the day to creating. Once I make the items, I like to photograph them, and then that day or the next I will go through all of the photos and edit them, and then post them in my shop.
Q: Do you have particular materials you prefer to work with?
A: I find that I am currently drawn to stones and crystals, but I never limit myself. I love metal as well, and next year I will be making rings and pendants with sterling silver and gemstones.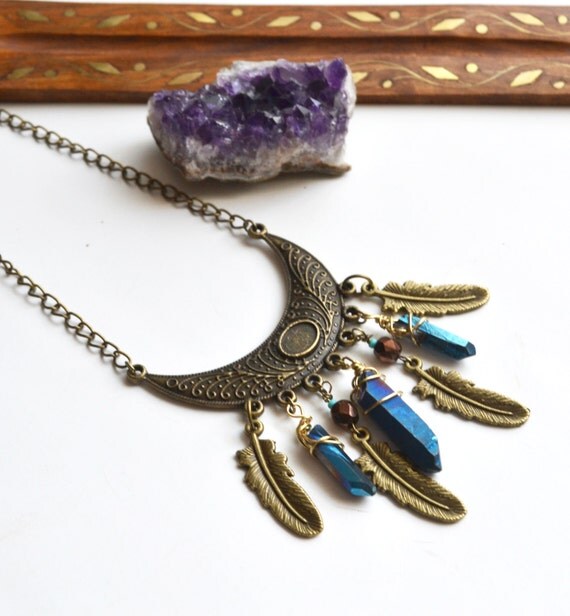 Q:
Do you have a special routine; music you listen to, or a particular time of day for example, when you start designing your pieces?
A: I don't like to work in quietness. I will make new items while listening to the radio, or find my playlist on Itunes or I sometimes put the TV on and listen to old episodes of The Game of Thrones or The Walking Dead. I usually do this in the evening and take the photos the next morning when the natural light is at it's best.
Q: Any advice for folks out there thinking of opening an Etsy shop?
A: My advice to someone who is thinking of selling their creative product on Etsy that it takes time for buyers to find your cool shop, so don't give up right away. Have at least 30- 40 products to start off with, and make sure they are each unique. Also join at least 10-20 Teams on Etsy, so that you can get help/advice from others with more experience as well as it is a great way to promote items in your shop. Having a shop on Etsy is time consuming and hard work, but well worth it. Nothing feels better then knowing you have happy customers world-wide wearing something you made with your own two hands.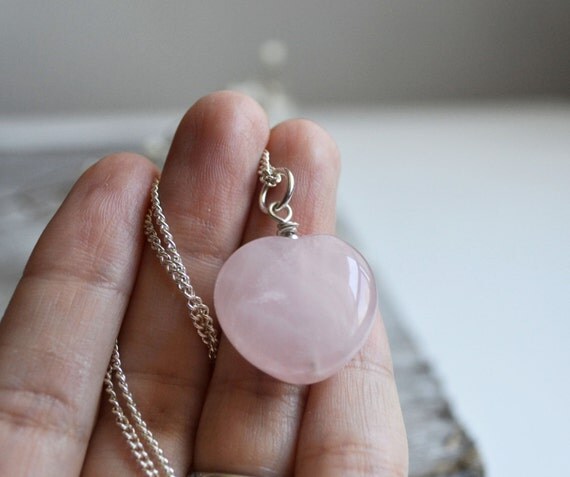 Thank you so much for the interview Sil-- so cool seeing how creative minds work!
Be sure to stop by her shop and favorite it on Etsy-- and check out her other sites as well to keep up with her latest creations!
Etsy Shop:
http://lovenlavish.etsy.com
PS
As always I was not compensated in anyway for this interview. I just enjoy picking the brains of talented people and sharing the results with you!
That said, I am totally bookmarking Love-N-Lavish and will be shopping there for the holidays, no doubt!